Real Estate Forum Lagos Nigeria - Free Property Forum. Connect, Interact, Make Money.



Real estate forum Lagos Nigeria - This property forum is free to join. It is a free property forum where investors and potential investors interact with Samson Itoje, the author of this Nigeria real estate website, and other seasoned Nigeria real estate agents who visit this property website.
The goal of this Lagos Nigeria real estate forum is to help as many people as possible become home owners in Lagos Nigeria (and anywhere else in Nigeria they seek to invest in).

This is not about how much you earn as an individual. It's not about where you work. It's about being a happy home owner in Nigeria.
Bottom line.
This Lagos Nigeria real estate forum is for you whether you live in Lagos Nigeria or not.
This free property forum is for you whether you wish to buy property in Lagos Nigeria or anywhere else in Nigeria.
Here's something important I must tell you . . . something you will probably find out yourself as you interact with others in this free Lagos Nigeria real estate forum.

Property issues are about the same wherever you live in Nigeria.

Take out the glory and the glamour. Take out the high prices in Lagos. Take out the fact that Lagos has a good number of luxury homes.

When all is said and done, you will discover that the issues that surround real estate rental and acquisition in Lagos is similar to what is experienced in the part of Nigeria where you live.

The good news is that all of those issues are addressed in this Nigeria property forum in particular and this entire Nigeria real estate investing site in general.

Yes, you may live in some obscure part of Nigeria but you can benefit from the discussions in this forum.

So feel free to introduce yourself, ask questions, connect, and share your concerns and best strategies for investing in real estate in Nigeria.

For example, what are some of the challenges you face as you seek to invest in Nigeria real estate? How did you overcome these challenges?

What investing strategies have you found to work well when it comes to Lagos property investing or real estate investing in the part of Nigeria where you live?
Please share your experience and let us all benefit from collective wisdom.
The truth is . . . there is no one person that knows it all.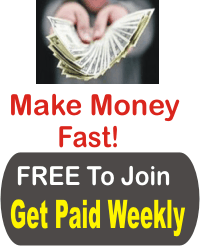 For instance, you may have a real estate investing strategy that works pretty well for you and you think to yourself, "this is so wonderful. I will keep it a secret and never share it with anyone!"
But low and behold, a friend decides to share his own investing strategy with you and then you discover to your utmost surprise that your friend's property investing strategy is even better than yours.
Amazing, right?
Bottom line.

There is nothing like sharing.
Remember, "iron sharpens iron. And when iron sharpens iron, both become sharper".
Want to horn your real estate investing skills? Want to become a sharp-shooting real estate investor?
Participate in this premium real estate investing forum? Become a regular contributor to this property investing forum.
Believe me, you will become a better property investor.
Related Content:
Apartment Guide ::: Apartments For Rent
Buying A House ::: How To Build A House
How To Sell Your House ::: Bank Owned Properties
Investing For Income ::: Investing For Retirement
Share Real Estate Investing Tips And Strategies. Share Your Success Story.
What real estate investing strategies have worked for you?

Please share your story or experience or that of someone you know.

The more you share, the more you can sharpen your real estate investing skill and make more money.


Real Estate Investing Strategies From Nigeria Real Estate Investors.
Click below to see real estate strategies successfully implemented by visitors to this page who are real estate investors.

The Best Real Estate Investing Strategy In Lagos Nigeria

What is the best real estate investing strategy in Lagos Nigeria? That is the question I get asked the most by people seeking to invest in Lagos Nigeria. …
Back To Home Page From Real Estate Forum Lagos Nigeria

Subscribe To The Real Estate Guide Newsletter For Free Investment Tips