Home Business
::
Portable Cabins
::
House Plans
::
Land For Sale In Lagos
House Plans Lagos Nigeria - Free Home Plan Tips. Smart House Building Plan Guide.

House plans Lagos Nigeria - Irrespective of where you live in Lagos Nigeria, or anywhere else in Nigeria or the world for that matter, sooner or later you will be confronted with the issues around house plan.
The reality is this . . . every well-laid-out building that exemplifies fore-thought had a house building plan.
Unfortunately, here in Lagos Nigeria, many local builders do not start with a house building plan. And it's really sad.
This is what a lot of people do.
Instead of starting with properly drawn up house plans, they simply call a "brick layer" or mason, show him the plot of land they have and tell him the kind of house they want built on it.
The brick layer, working with the unwritten house plans in his head, gets some manual labour workers to begin to dig the building foundation layout as per his discussions with the home owner about his budget and the likely house building plan. Thereafter, the building construction begins.
Hundreds of brick layers in Lagos Nigeria will tell you "I do this all the time. So it's no big deal".
If you're a home owner who has a friend or a relative who has built a house using this 'unplanned' building style, you will be making a fundamental mistake if you are thinking of imitating his unprofessional behaviour.
There are obvious advantages associated with using house plans designed and developed by professionals like professionally trained and registered architects.
Architects do not simply draw up house building plans. They also ensure that the building design is structurally sound enough to withstand weather conditions as well as ensuring that it is suitable for the sort of land that will host the building.
I am sure you have heard of the series of building collapse in Lagos Nigeria. One of the things responsible for such collapse is the failure to use trained and qualified professionals for building projects. And it starts with getting a qualified architect to develop your house plan.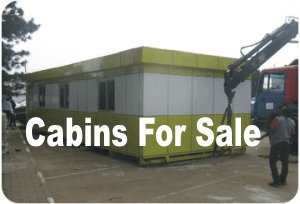 This is especially important when constructing high rise buildings and even buildings that are above one floor.
Many of the buildings that have experienced collapse in Lagos Nigeria are blocks of four to eight flats.
Usually, people who build high rise buildings are rich folks. And since they have funds to build those kind of expensive buildings, they usually have the sanity to hire architects and construction companies to do the job.
The biggest offenders are folks who believe they are not rich and so need to conserve the little funds they have. And they are driven to believe that they don't need to be too fussy about use house building plans and architects when they are building just one floor above the ground floor.
My advice?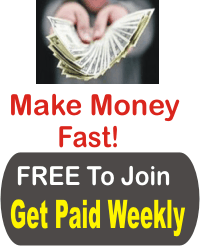 Don't let uneducated brick layers sway you from doing what is right for your building project.
For starters, you need approved building plan to build a house that will not be sanctioned by the appropriate building control agency in Lagos Nigeria.
Second, having a pre-designed house building plan will ensure everyone involved in the building project will having the same understanding of what is required. Consequently, the execution phase will not be marred by conflicts driven by misunderstanding of the plan.

In simple words . . . properly drawn up building plans reduce rework, conflicts, and waste.
The benefits of using approved house building plan applies whether you're building
A bungalow

A block of four flats

A block of six flats

A block of eight flats or

High rise buildings

House building plans vary in size and cost depending on the kind of building you wish to put up.
For example, bungalow home plans cost less than luxury house building plans.
However, the difference in cost between a bungalow building plan and that of small house building plans may or may not be significant depending on the size and quality of finish required in either case.
For example, a 1 bedroom bungalow plan will be less expensive to build than a 3 bedroom bungalow. And a 4 bedroom bungalow with laundry room and study (which means 6 rooms in all), will definitely be more expensive to build than a 3 bedroom bungalow.
Yes, price does play a significant role in building project cost.

Bottom line.
Have a documented plan before starting out on that building project. It gives you a clear overview of what is required and makes it easier to get reliable cost estimate for the building construction project.
Yes, it pays to have a documented building plan!
Contact Us if you need a building plan.
Related Content:
Apartment Guide ::: Apartments For Rent
Buying A House ::: How To Build A House
How To Sell Your House ::: Bank Owned Properties
Investing For Income ::: Investing For Retirement
Back To Home Page From House Plans Lagos Nigeria
Subscribe To The Real Estate Guide Newsletter For Free Investment Tips