Home Business
::
Portable Cabins
::
House Plans
::
Land For Sale In Lagos
Vacancy For Independent Manufacturers Representatives Nigeria
Super Dealer Business Opportunity
Vacancy for manufacturers representatives - A manufacturer of portacabins in Nigeria has vacancy for independent manufacturers representatives.

This Lagos Nigeria based portacabin manufacturer is looking for established business owners (and individuals with connections in high places) to become
its independent business representatives.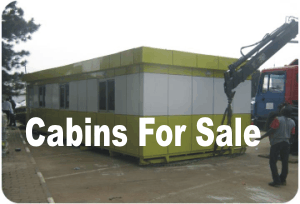 What do these independent company representatives do?

These independent business owners who have existing supplier relationships with blue chip companies use their relationship (and connections) to win portacabin, prefab building, and steel building construction contracts and this prefab building company based in Lagos will manufacture the portacabins or steel buildings for them.

In simple words . . . independent manufacturers representatives buy portacabins and prefab buildings from this Lagos based portacabin manufacturer at rock bottom price, add their margins, and then sell to their customers at whatever price they wish.

Who Can Become An Independent
Representative Or Super Dealer?
Independent manufacturers representatives are also called super dealers or independent distributors.

So, who can become a super dealer?

To become a super dealer, you must . . .

1. Have capital to invest and

2. Have a piece of land (bought or rented) where you can install at least one portacabin for display to your potential customers

So, how much do you need to become a super dealer for these made in Nigeria portacabins?

You must have enough money to buy at least one portacabin.

The portable cabin manufacturer expects any company (or individual) who wishes to become a super dealer or independent distributor to at the very minimum
order a 2.4m by 2.4m portacabin for showcasing what he is selling to potential customers.

However, from experience, we can tell you that you will get the greatest impact (and likely close more sales) if you have a 20ft portacabin or 40ft portacabin on display before potential clients at your showroom. Your story will be even more convincing when you have several portacabins on display.

What do the portacabins cost and what discount can super dealers expect to get?

Manufacturers representatives get special discounts. You will get the company price list and the special discount percent when you fill and send the super dealer application form below.

Benefits of Becoming A Super dealer?
When you signup as a super dealer or independent business representative, you give yourself an opportunity to rake in plenty of cash.

As a super dealer or independent distributor . . .

1. You can set any profit margin you want. You buy from the company at a price and sell at any price you want.

2. You have your own showroom or display location. You do not send your customers to the company. That means you get to retain your customers and sell to
them and profit from them over and over again.

3. You do not get involved with the messy business of manufacturing. You get the orders and the company manufactures for you.

4. The company stays anonymous. The company simply manufactures for you and you sell to whoever you wish.

This is simply amazing!

Looking for a business opportunity where you're completely in-charge and where you rake in plenty of cash?

This is it!

Simply fill the form below to start your journey to becoming a super dealer for made in Nigeria portacabins, steel buildings, and prefabricated homes.

P.S. You need a minimum of two million Naira (=N=2 million) to become a super dealer. Do not bother to apply if you do not have at least =N=2 million to invest. Instead, we recommend you join our health and wellness home business income opportunity.

Return From Manufacturers Representatives Page To Lagos Nigeria
Real Estate Investing Guide Home

Beginners Guide To Investing Lagos Nigeria